How I Investigated the Collapse of the "Deal of the Century"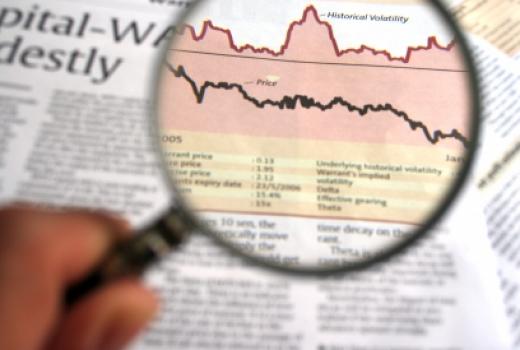 How I Investigated the Collapse of the "Deal of the Century"
Krešimir Kovač, a journalist from Varaždin, brought to light in his thorough research outstanding debts amounting to millions owed by Coning Holding, a collapsed construction company headed by today's Varaždin County Prefect Radimir Čačić. He writes for NetNovinar about months of investigation that took him as far as Israel in his search for sources and documents.

As a journalist in Varaždin, I covered Varaždin's politicians and politics on an everyday basis. These were usually small events and small things. There was rarely an event that developed into something beyond the local framework. Over the past years only two strong names stood out in Varaždin's politics - Varaždin Mayor Ivan Čehok, Member of Parliament and one of the leading people of the influential Croatian Social Liberal Party (HSLS), and Varaždin County Prefect Radimir Čačić, former Minister of Public Works, Reconstruction and Building and one of the leaders of the Croatian People's Party (HNS).
After becoming Prefect of the County, Čačić inevitably entered the local political space that I was covering as a reporter.
A lot is known about Čačić as a politician, especially in Varaždin. However, some events were unclear even to local journalists, and thus to the much broader audience as well. It was never explained how Čačić, back when he was a company director at the time of the Socialist Federative Republic of Yugoslavia, managed to break off a part of the large Varaždin-based construction company Zagorje and create a private holding company called Coning out of it.
It was not clear how Coning had gone from one scandal to another, from the interrupted construction of a nursing home in Dubrovnik to a school in Zadar, without any consequences for its business. It was never explained how the Varaždin Bank was sold in 2001, whose largest shareholder was Coning at a time when Coning's head Čačić was president of the bank's Shareholders' Assembly.
However, one event surpasses all others by its scope: Coning's excursion into international business, which ended in a disaster. This concerns the construction of a housing development in Israel in the early 1990's, when 600 workers from Croatia and Bosnia-Herzegovina were stranded there without money or food and when the large construction company Zagorje (subcontracted by Coning to do the work there) almost went out of business due to overdue payments and confiscated mechanization, and Coning seemed to remain untouchable. The value of the deal and the estimated outstanding balance were calculated in tens of millions of US dollars.
All these issues remained unexplained to this day. The extreme complexity of these events, which at the same time reach deep into the economy, politics and legislation, runs in favor of that fact. Čačić is actually a politician and a businessman who has always been ahead of his time: he was a tycoon before tycoonization, he understood the power of media and propaganda a long time ago, he was the first to launch a project such as Incentive Apartment Building (POS) or Public-Private Entrepreneurship (JPP). This is why he was always ahead of lethargic and slow institutions, which found it hard to change, but he was also inaccessible to a large number of journalists and media who did not have time to go deeper into these issues. For example, while journalists and the public are now slowly learning what JPP actually is, Čačić has already concluded tens of building contracts in line with this model.
The fact that we are living in a time of increasingly superficial media, as well as superficial readers, ran in favor of those who want all these developments to remain unexplained. The success of yellow press and short internet news items, allows, for example, for news that General Vladimir Zagorec was accused of stealing a bag of jewels to have a great effect, but it is much harder to push through in such media an explanation of how the legal link between Coning Holding and Coning Inženjering was interrupted, leading to evasion of settling huge outstanding debts and taxes.
A Green Light for an Exciting Investigation

As recommended by a journalist colleague, I went to a seminar in Zagreb in September 2006 organized by the Danish journalist network Scoop, which supports the development of investigative reporting in Eastern and South East Europe. I had heard that Scoop provided funding for the coverage of expenses of working on investigative stories and helped journalists in their work.
At the seminar, I realized that an excellent opportunity was afforded to me to move away from the short deadlines that destroy any kind of studious journalistic work. As I knew what I was interested in, I presented the topic right away and within several weeks filled out an application for financial assistance. I wanted to illuminate at least one enigma related to Čačić, the biggest one: Coning's deal in Israel. I sought an opportunity to travel to Israel, to find relevant interviewees, and to present for the first time to the Croatian public the Israeli view of the whole event. The goal was to write a 10-page story, and if the investigation allowed it, also a small book up to 150 pages long.
After sending the application in which I stated what I wanted to write about and how, I received a green light from Scoop. Expenses of 2,000 euros were approved, which included a trip to Israel. As I wanted to devote myself to the maximum of writing the article, i.e. to accomplish the goal of combing through all documents and finally fully illuminating the "Coning case," I arranged with my employer to go on unpaid leave from 1 November 2006 to 15 January 2007.
During the planning and writing phase of the initial synopsis, I agreed with the coordinator of the Scoop project in Croatia and my editor on this story Saša Leković to first go through all documents that were available to us. Namely, several cases had been litigated at the Varaždin Commercial Court related to Coning's deal in Israel. However, other that knowing that the cases existed, I did not know anything else, not even the file numbers, and there was only rare and contradictory information in the public about the outcome of the disputes. Court files as a reliable source of information would take me deep into the story. With that kind of information, it would be much easier to identify interviewees and have strong questions. In addition, the documents refer to one another and they could serve as a signpost to documents at other courts and, most importantly, they would show me how to go about the investigation in Tel Aviv and in Ashkelon, where Coning was building houses for the Israeli government.
Studying Events through Kilograms of Documents

The first problem was how to find the exact number of at least one court file. It is simple to find a file number in the court writing office, but you need to know exactly who the parties in the dispute are and when it started. My problem was that the company Coning was fragmented into 15 or so other companies of different names and that the company Zagorje, in addition to Coning, was involved in dozens of court disputes with other companies.
The court clerk was very helpful as she thought I was a lawyer. However, when she realized I was a journalist, she became very reserved and official. I probably would have been able to get the file number by showing persistence, but I managed to find a more elegant solution: I found a lawyer involved in one of the cases, and in his archive he found the number of one of the court files. I was then able to write a letter to the court spokeswoman requesting a file of an exact number related to a dispute between clearly defined parties. The letter was very brief and simple and the spokeswoman was aware that she was obliged to grant me insight under the Law on Access to Information.
My problem was thus no longer an administrative one, but something entirely different: that the first file had around 1,000 pages because the court process lasted for an entire period of five years and the value of the dispute exceeded 10 million US dollars.
It was paramount in the initial stage of studying the documents to find other lawsuits and documents, under their full numbers, dates and other required information, and thus the list of documents to be investigated grew. In the first few days, I found an extremely important document: the translation of a verdict passed by an Israeli court with the full names and addresses of Israeli companies and the names of the liquidators and lawyers involved. This was the beginning of the creation of a list of people to be contacted in Israel.
When, however, I read through a thousand pages of that file and requested several other files, I began to understand why nothing important had been investigated and published in the media on this subject before. Namely, this is a very complex matter because everything is entangled in a very complicated way: the turbulent times in the late 1980's with the resale of Croatia Airlines stock and the trail of money from the collapsed Slovenian company Elan toward Coning, as well as a battle for influence in the company Zagorje, the political situation in Croatia and Israel in the early 1990's, the collapse of Coning's construction of buildings in Dubrovnik and Zadar, the 1992 elections for Croatian Parliament, very complex and precise building contracts in Israel, the very course of the building work which entailed organizing a construction site with 600 people and, most difficult of all, understanding narrow technical fields related to the construction business and finance in order to understand where the problems appeared. Still, it was a relief to find out that court experts' reports analyzed and explained the matter in detail, thus overcoming the gap between the strictly technical field of construction and the legal experts, and with them also me as an investigative reporter.
As we studied the events through documents, we experienced a complete turnaround that we had not expected: the most important part of the story was actually not the events in Israel, but rather the endless legal complications that followed and that are still ongoing, 15 years later. The outstanding debts which were huge to start with now rose to astonishing amounts of several hundred million kunas and the outstanding debt to the Tax Administration exceeded 50 million kunas. The unbelievable realization was that the biggest part of Coning from the 1980's, Čačić's pride as a successful businessman, had actually gone out of business. What operates under that name today are newly-founded companies later renamed Coning, while the "real" dying Coning was renamed Ingprojekt.
But it would have been impossible to understand this part of the story without fully knowing how dozens of companies within Coning Holding were formed and how they operated, as well as all the details regarding a group of people who served in Coning's various companies as members of management.
A journalist would also have to be informed of the endless exchanges and resale of stock, by which an individual company's value was increased or decreased. Politics became involved too, especially through the privatization of Coning Holding and finally the annulment of its privatization in 2000, after the Croatian Democratic Party (HDZ) was replaced in power by a six-party coalition of what were previously opposition parties.
The Search for Sources from 20 Years Ago

After I studied the documents, I took off for Israel. Before that I made contact over the phone with 10 or so people, most of them in Tel Aviv. However, as I was preparing for the trip, I encountered a big problem: although they speak English, Israelis normally write only in their Hebrew alphabet, which was completely unfamiliar to me. Browsing through Israeli internet sites, as well as staying in the country later on, I felt for the first time like an illiterate man, a handicap almost as grave as not knowing the language. The preparations for Israel were thus difficult.
I put together a list of names of the most important people, but I did not manage to contact some of them because they did not answer email messages and the telephone numbers were old. I managed to arrange some of the meetings in advance, such as, for instance, a meeting with David Gat, a key person in the Israeli company Ben Yakar Gat with which Coning had concluded the disputed building contract, or a meeting with Doron Tishman, a lawyer who at that time was one of DP Coning's liquidators in Israel. However, there was no way to find several other interviewees from Croatia, so I had to leave the search for them for Israel.
But not even my arrival in Tel Aviv helped me much in finding several people that I was missing. Israel, namely, is a quickly developing country and society and almost everything had changed in those 15 or so years. Not a single company or lawyer was at the old address, some street names had changed and numerous old telephone numbers were useless. That was the reason why I was not able to reach  people when calling from Croatia. An additional difficulty was that post offices in Israel do not have telephone numbers, not even telephone directories. But I did manage to make contact with these people in an unusual way: I came to an old address of a law firm and asked the secretary of the firm operating there now to find the contact details for the lawyer that was located there in the past. As I met with my interviewees, I sought contact details indirectly, in a roundabout way.
Finally, I found the key people who were available and arranged meetings with them. Unfortunately, one of the key people had died recently, a lawyer from a company that concluded the contract with Coning. According to his associates, he knew the most about the whole story.
All meetings took place, but David Gat, one of the owners of the company that did business with Coning, despite agreeing to, did not want to speak on the record in the end. I never did find out why that businessman, after thinking about it for a long time, finally refused. Following our meeting in his luxurious office in downtown Tel Aviv, he promised me extensive answers via email. However, he called me subsequently and asked for a telephone number where he could reach Čačić. After I gave him the number of Varaždin County, he no longer wanted to cooperate.
Regardless of whether contact was established between Gat and Čačić, one thing is clear: there is a solidarity among business people when it comes to speaking with the press. Telling tales about each other and accusing each other via the media for many business people is an expression of non-professionalism and calling for trouble; they tend to solve potential disagreements in court, as silently as possible. That is probably why David Gat decided not to speak out in public.
An interesting factor that confused me at the beginning of my visit to Israel was the exceptionally complex political situation in the country, which resulted in certain inconveniences. For example, upon entering the country, I wrote "business" as the reason for my visit in the form, and "journalist" as my profession. That meant being separated from the other passengers at the airport and being questioned in detail about why I was there, where I intended to travel and what I wanted to investigate as a journalist in Israel. I believe that some of my further activities in that country were monitored, especially contacts with certain people, travel between cities and accommodation in hotels. But I do believe it was a smart thing to be honest with the most thorough airport security and strongest secret service in the world.
A Letter for Čačić

When I returned to Croatia, it was relatively easy to continue working on the story – I found interviewees and received useful information. However, when I contacted the biggest "fish" several days later, or when they found out what this was about, all doors suddenly started to shut.
For example, the lawyer Miroljub Maćešić who represented the company Ben Yakar Gat, the Israeli investor that Coning had signed a contract with, readily talked to me and gave me a number of useful statements, but several weeks later he suddenly asked to see the whole article before publication or he would withdraw all his statements. As I could not agree to reveal the content of the whole article before publication (and was not legally obligated to do that anyway), I threw out all of the lawyer's statements from the article.
My work on the story was turning more and more into meetings with important participants in the events I was writing about in as secret places as possible, where we would talk for hours, but strictly off record. The reasons for this were various. Some sources from the construction business were trying to avoid a conflict with Čačić due to business interests, while others simply feared him.
Čačić also poured "oil on the fire" through the media. Namely, I delivered a letter to the Varaždin County reception office for the County Prefect where I said that I was writing an article for Scoop and asked him to answer several questions in any way he wanted – by email, telephone, through a meeting… Čačić never answered, but he spread the word through newspapers and television that "sponsors of the government were staging a scandal," that a small local journalist was pretending to be an investigative reporter, but was actually a puppet in the hands of his political opponents, and that Israel was for him a story long finished.
I then sent another letter to the County and gave them two weeks to answer. However, the two weeks passed and there was no answer. It is important to say that I tried to contact Čačić both times with a written request for an interview, explaining the subject of my interest and making sure my request reached him through the official channels. That way I had proof of what I had asked him, when and in what way. He could not say he did not receive my request or interpret the request in a way that suited him.
Crucial Support from the Editor
Čačić's reaction had a strong warning effect on everyone that they would come in conflict with him if they participated in the creation of the story. At that moment, what is crucial for a reporter is the "logistics," or whether the editor or the organization he is writing for still backs him or leaves him to the mercy of an injured strongman.
The latter possibility is common in local journalism, which is dependent on the influence of political and economic strongmen. However, Saša Leković published a strong response in the Croatian daily "Večernji List," denying Čačić's accusations and explaining that the making of the story was supported and controlled by the Scoop organization. "Feral Tribune" also commented on Čačić's public appearance, sarcastically stating that Čačić was denying an article that had not yet been published.
One of the few people who agreed to speak on the record was Dragutin Lovrenčić, one of Coning's leading people from the time when Coning was in Israel to this day. I had not expected that after Čačić's reaction. Lovrenčić reacted to my questions on 14 pages of text. Unfortunately, I did not manage to arrange an interview with him, so in the end I did not get answers to many of the questions I asked, because his 14 pages were filled with all kinds of information, but without specific answers to my clear questions.
On the other hand, the extremely extensive court documents led me to bankruptcy proceedings that are still pending. It was unbelievable seeing in the lawsuits how the dates of different hearings, expert evaluations and decisions were crossing over from one year to the next. It turned out in the end that the long gone past was not a past at all because these dates, little by little, had reached the year – 2007. I requested the judge's permission for access to the last court file on bankruptcy proceedings for Coning Holding/Ingprojekt as the proceedings are still pending.
In the end, I wrote 120 pages of text which credibly reconstruct all events and present them as a whole for the first time, with all their consequences. A big problem after that was to compress such a complex and extensive matter into an article of just 10 or so pages.
The story cost the editors and lawyers a lot of effort, checking it before publication because even that short version included some 100 or so pages of different documents. However, it is precisely the role of editor Saša Leković that proved extremely useful for me as a reporter because it is excellent to have by your side an experienced journalistic hand and an always cool head, since it is very easy to lose perspective and wander off into a commentary of the story or allow some details to pass by unverified. The editor did not hold me back in any way and I could always count on him, as well as on Scoop. Being supported by your editor and organization is very important to a reporter who "kicks against the pricks," especially in a small community.
Corrections in the text of the story meant strictly documenting every allegation and the greatest precision in wording. The story could have been much simpler and smoother, but precise wording was decisive so the story would not be able actionable.
A Foreign Body in Croatia's Media Landscape

The story on this subject was posted on the portal NetNovinar.org in two related articles: Radimir Čačić: False Story of Business Successes, Radimir Čačić: The Collapse of the Israeli "Deal of the Century", and also on the Scoop website. "Večernji List" published an article about the story. The NetNovinar portal, the first to publish the story, also published dozens of pages of court files and other documents verifying their truthfulness.
The story instantly started revolving on 10 or so internet forums, from the local Varazdin.hr to the most visited forums in Croatia, such as Politika.com or Forum.hr.
Numerous comments also filled the space under the article on this subject on the "Večernji List" website. Questions related to the article started appearing in interviews with Čačić, such as the one made by Goran Gazdek, a "Glas Slavonije" journalist, and Čačić answered them very vaguely, persistently claiming that this was a case of staging scandals in the election period. Several emails of support came to my address.
It is hard to assess how the story fits into Croatia's media landscape. Despite the numerous scandals following him, Čačić succeeded in constructing the image of a competent businessman for a large portion of the public. He even managed to turn several poorly argumented articles about business and political failures in the last several years in his favor by declaring them as malicious attacks by political opponents.
My story, which uses arguments and relevant documents to show that Coning Holding, the pillar of Čačić's image of a successful businessman for so many years, had collapsed in disgrace, was like a cold shower for the part of the public that was favorably inclined towards Čačić, and almost unbelievable. The debts are so high that they place Čačić far on top of the ladder of failed tycoons of the 1990's, the hated anti-tycoons of the Croatian transition period.
However, it will be hard for the Croatian public to "digest" these facts in a short time, because a stereotype has been created for years about the unfair 1990's and the landmark 2000, when a coalition government came to power in which Čačić was a minister and when numerous scandals suddenly disappeared from the media. Acceptance of facts presented in my article would mean taking a more realistic look at the last 20 or so years of Croatia's past and rejecting black-and-white portrayals of the events before and after 2000 and also black-and-white portrayals of Croatia's left- and right-wing political options when talking about privatization and transition.
The article is therefore almost like a foreign body in Croatia's media landscape. Its fate is the same as the fate of the rare argumented articles in independent media in the first half of the 1990's about people who had turned from local clerks in state institutions to tycoons or from uneducated workers to powerful generals. It took years for the heroes of that time to become anti-heroes in leading Croatian media. Arguments were not especially important either before or after the turning point in the portrayal of those people, which was practically transformed into a media lynch.
The two parts of Krešimir Kovač's story are available here:

Radimir Čačić: False Story of Business Successes