When the Scientific Community Says – This Is So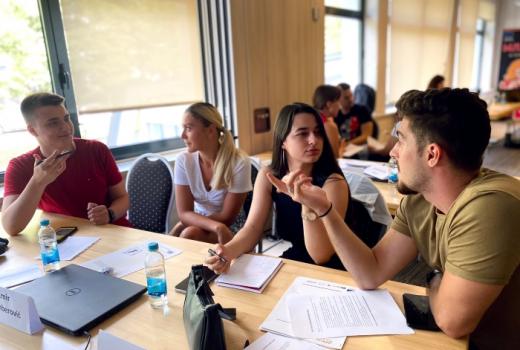 When the Scientific Community Says – This Is So
Tackling Health Disinformation Through Education on Scientific Consensus
photo: Mediacentar Sarajevo
Health disinformation is still present in the media and on social networks, even though COVID-19 is no longer the focus of media coverage. Fact-checking organisations regularly debunk disinformation, conspiracy theories, and pseudoscientific claims about vaccines, health, and drugs that may have harmful public health consequences. Some of the latest examples of disinformation exposed by Raskrinkavanje, a fact-checker platform in Bosnia and Herzegovina, are the manipulation of facts that sweet wormwood cures cancer and pseudoscientific claims that salmonella can be cured with pomegranate peel tea within five hours, while gastritis can be cured with basil.
Jelena Kalinić, scientific communicator and biologist, founder and author of Vakcine.ba and the Nauka govori (Science Speaks) portal, says that the public likes to read texts about health, but that dangerous claims can be made through them.
"In our population, not only the youth but the general population in the Western Balkans, there is a lack of media literacy, by which we mean digital literacy but also scientific and health literacy. What we saw years before the pandemic, and especially during the COVID-19 pandemic, is that a lot of dangerous disinformation is coming out on the topic of healthcare, health and beauty," says Kalinić.
Kalinić was one of the trainers at the media literacy debate camp for young people "Strengthening media literacy skills and youth resistance to disinformation about immunization in BiH", which took place last week in Teslić.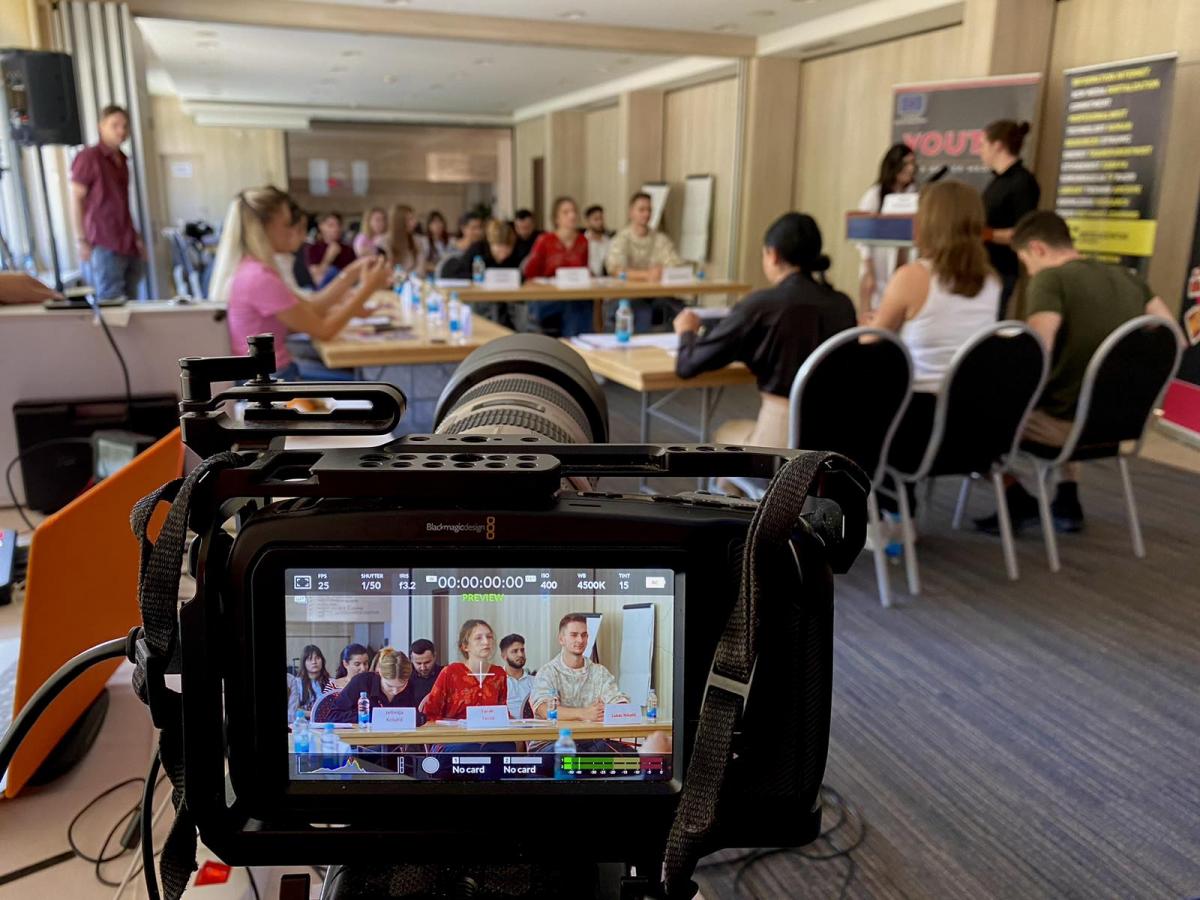 She believes it is necessary to "immunize" young people against scientific disinformation, and one of the ways to achieve this is through learning about how science works, how scientific research is carried out and where scientific opinions are reconciled.
"The scientific method itself, which we are trying to teach young people about here, how science works, is very useful when we are fact-checking. And on the other hand, we need to understand how scientists arrive at some truth, how we test the effectiveness of medicines and vaccines," she says.
At the camp, Kalinić taught young people about how scientific research is carried out, what are credible and peer-reviewed scientific journals compared to predatory ones, what is scientific consensus and where it is reached.
"Scientific consensus is the agreement of the scientific community about a scientific phenomenon. It could be about climate change, vaccine safety, etc. It is when the scientific community, in the course of publishing their scientific works in credible and peer-reviewed scientific journals, says 'this is so'," says Kalinić.
In order to show that they are impartial, the media sometimes add the other side of the story to the scientific consensus, i.e., to the position supported by the scientific community. They add the opinions of individuals that are not scientifically proven, thus creating a false balance. Kalinić emphasises that credible media should convey the scientific consensus and not introduce interlocutors who are not educated about the subject matter or "fringe" scientists who are not supported by the scientific community.
"The change of the position of the scientific community does not happen on YouTube, Facebook or any other media, it happens at scientific congresses, symposia, in scientific papers. It is not your place as a media outlet to present some extraordinary unusual things, but to stick to the scientific consensus. You should report on a change in the scientific consensus only when it has been confirmed by the scientific community," says Kalinić.
Disinformation About COVID-19 Vaccines
Disinformation and conspiracy theories about COVID-19 and vaccines are also still present online, and some of the latest examples published by Raskrinkavanje.ba are that many people died at concerts because of vaccines against COVID-19 and that, after the introduction of the vaccine against COVID-19 in America, 120,000 children and young people died suddenly.
Rashid Krupalija, editor of Raskrinkavanje and one of the trainers at the camp, says that some of the most prevalent disinformation about vaccines against COVID-19 is that vaccines are not sufficiently tested, that they change DNA, that vaccines cause infertility, that they cause "sudden death" and contain microchips.
The popularity of disinformation and conspiracy theories about COVID-19 vaccines in BiH was also shown by the study Countering Disinformation Narratives and Mapping Conspiracy Theories - The Case of BiH, which was published last year by Raskrinkavanje.ba.
It showed that half of the respondents were undecided when it came to believing in conspiracy theories or that they equally agreed with some and disagreed with other "conspiracy" narratives. The survey also showed that more than half of respondents who said they did not plan to get vaccinated (54.4 percent) somewhat or completely agreed with the statement that -19 vaccines cause infertility, and a similar percentage believed that vaccines cause neurological, autoimmune, cardiovascular and malignant diseases.
"Media literacy helps people acquire the knowledge and skills to verify the information they receive... Education is always important, there is never enough knowledge. What we are doing now is important because maybe some of these things people won't learn through regular schooling," said Krupalija.
Decline in the number of people vaccinated against infectious diseases
Although the majority of disinformation and conspiracy theories are about vaccines against COVID-19, there are also a number of misconceptions about other vaccines, such as the MMR vaccine that protects against measles, rubella and mumps. Some of them, as Jelena Kalinić wrote on Vakcine.ba, are that they cause autism. In a text citing 27 studies that prove that this vaccine does not cause autism in children, Kalinić writes that this myth arose as a result of a malicious, misguided study, done in bad faith.
Despite the efforts of fact-checkers, communicators and health institutions to point out the importance of immunisation and provide accurate information, the number of vaccinated people in Bosnia and Herzegovina is decreasing. During the European Immunization Week in April 2023, the Institute for Public Health of the Federation of BiH announced that there is a worrying trend of declining immunisation against infectious diseases, including measles and rubella. During 2022, the rate of immunization with the MMR vaccine in the Federation of Bosnia and Herzegovina was 52 per cent, and the goal for achieving collective immunity is 95 per cent of vaccinated children. At the time, the Institute emphasized that this causes concern due to the threat of re-emergence of epidemics of vaccine-preventable diseases if additional activities are not undertaken to compensate for missed vaccinations. A significant drop occurred during the COVID-19 pandemic, and one of the reasons, as FTV reported at the time, was the anti-vaxxer lobby.
"In terms of vaccination rates, if we are talking about the Federation of BiH, like everywhere else in the world, there has been a drop in vaccination rates, especially with a vaccine like the MMR, but we are trying to increase that rate by raising awareness of the drop itself and becoming more actively involved in that area," says Dr Rozalija Nedić from the Department for Epidemiology of Infectious Diseases of the Institute for Public Health of FBiH.
She says that the media have a lot of influence on the public that takes effect very quickly, which is why it is important that everyone cooperates to present the right information in order to preserve health. Together with the pharmacist from the Institute for Public Health of FBiH, Šejla Čolaković, she discussed with young people the most common misconceptions about vaccines and the role of the media.
"These kinds of education programmes are very important to us, especially since we can personally come into contact with young people, with their questions. There we give them space to ask everything they are interested in. And on the other hand, it's good that they come into contact with us because they get an answer from the experts who deal with the subject matter," says Nedić.
The article was created during the debate camp "Strengthening media literacy skills and youth resistance to disinformation about immunization in BiH", which took place from 28 August – 1 September 2023 in Teslić. Read more about the camp here.